Saa, I don't know if something like this has been posted before? xD; But, I was watching the NewS NIPPON dvd with my sister the other night, and found Nikaido and Senga from 2003. 8D (They're so cute! ♥) ...but of course, since it's a NewS dvd, they're only in it for a few seconds. xD; Nikaido for half a second. :D;; And then, when I was looking again to make screencaps for a friend, I think I found Fujigaya. xD; If it's not Fujigaya, it's maybe one of the other Kisumai boys, because he's on skates... 8D; But well... see for yourself?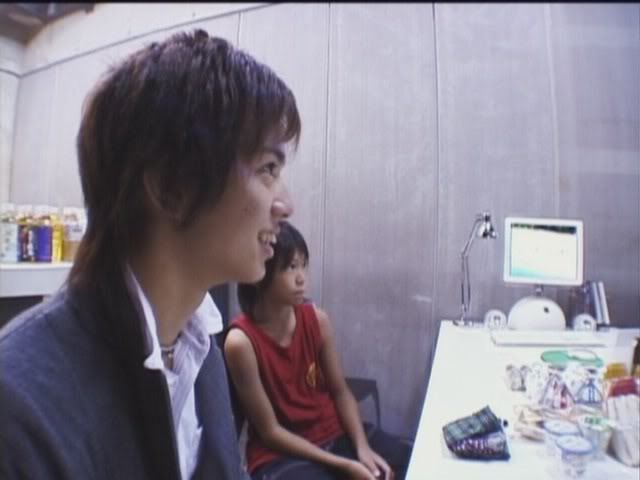 Documentary: just past the 11min mark. chibi Senga ♥
HE'S SO CUTE AND NERVOUS AND LITTLE.
It's probably the only time we'll see anybody looking apprehensively at Shige...? xD




Concert: around the 32min mark. chibi Nikaido ♥
This is literally like, a flash on the screen. :D; I nearly missed it.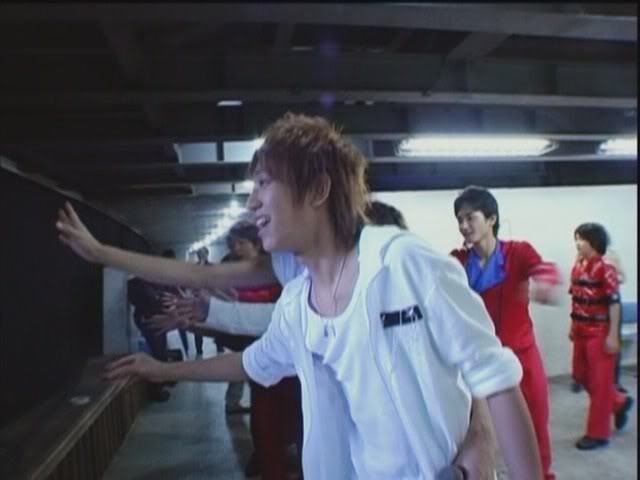 Fujigaya?;; (behind...) Yokoo? 8D Who knows.


...anyway. xD; That was three hours of my life successfully wasted. *dies* Correct me if I'm wrong in any of this, okay? 8D If you have the dvd, please watch it and play spot-the-junior for yourselves! ;D ♥

Here's a zip of all the screencaps I took of them (sequence of senga, two of nikaido)~ 874kb | 23 caps | MF