It was reported today on newspapers that Kisumai will have another TV show!

Title is "Kisumai BUSAIKU?!" ("busaiku" means, er... 'unfortunate looking' in Japanese? XD;) and so far it's scheduled to have two episodes that will air on August 18 and September 1st on Fuji TV, starting at 1:50 am.

The concept of the show is to turn Kisumai into "men so cool that everyone would admit it" - they will study surveys in which girls have said what they feel is cool in a man and try to become cool men inside and outside.

It's reported that it can potentially become a regular show if it's well received.

Source:
Nikkan Sports:



Sponichi: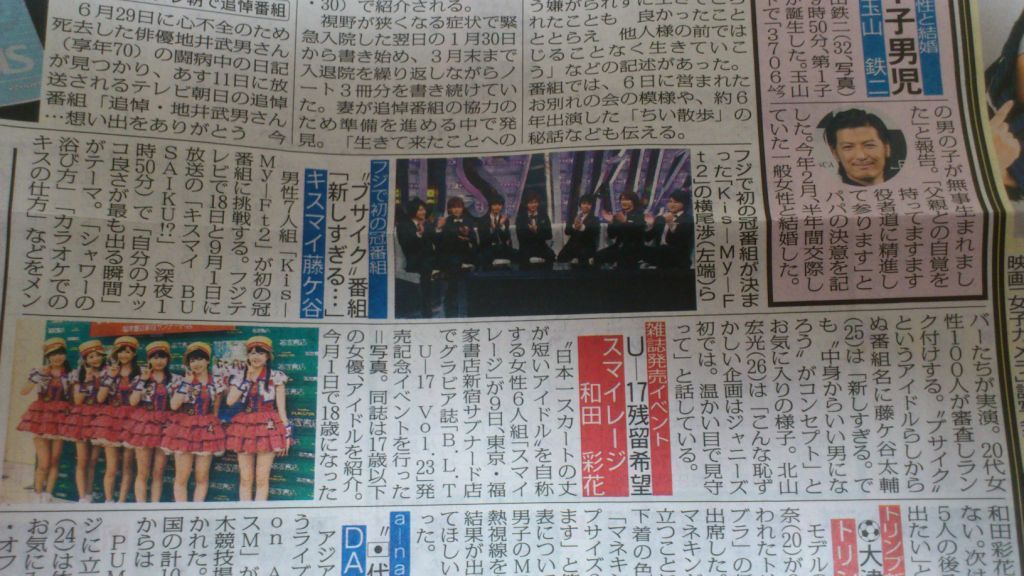 What wonderful news on the day of their first anniversary!